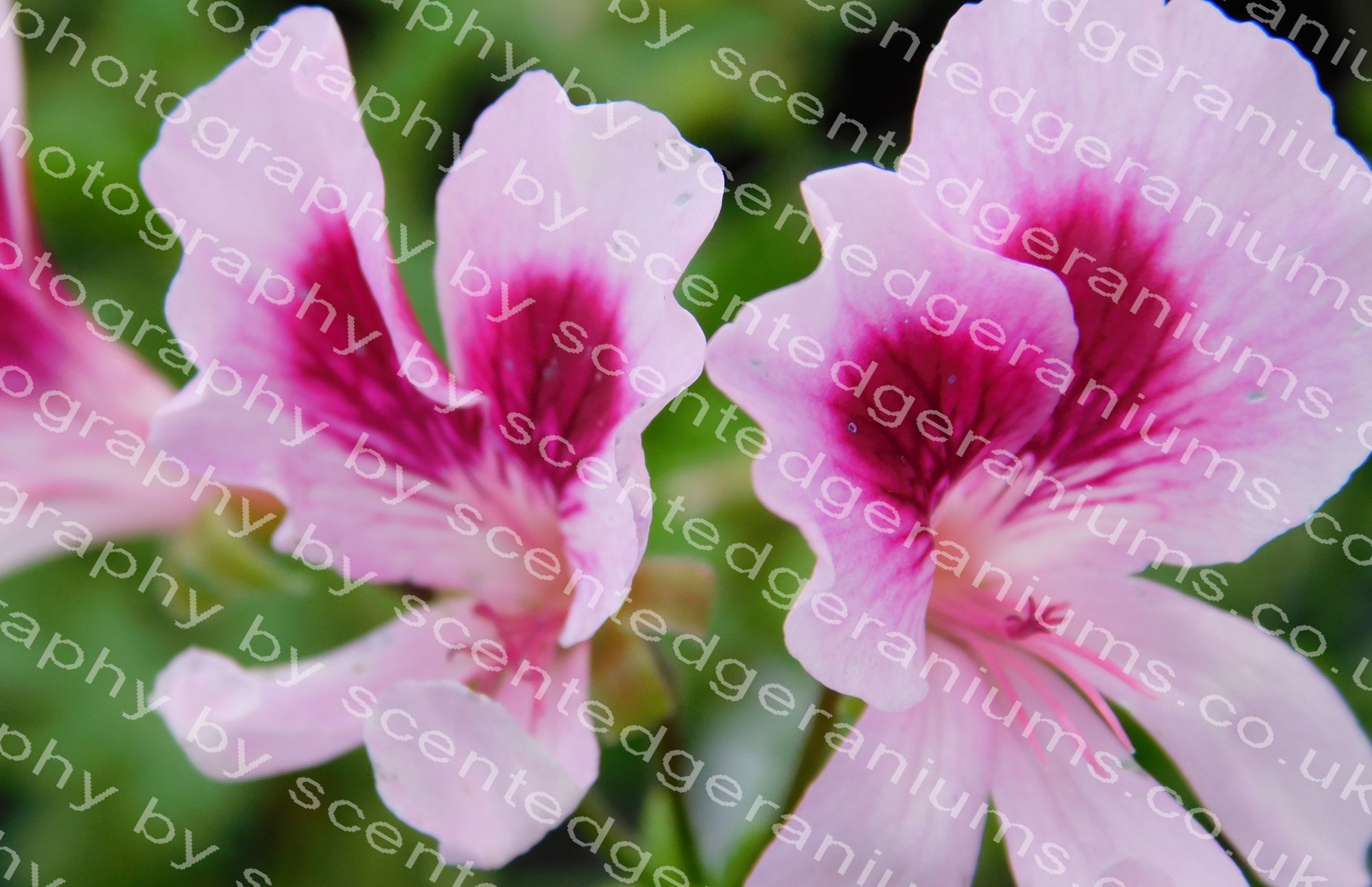 September 2020 to early Spring 2021
we do not post out any scented leaf pelargonium plants during these months
neither should any other outlet for any frost tender plant

Pre Orders will be accepted from W/C 19th December for a 2021 Spring delivery
we recommend ordering as early as possible if you prefer an early Spring delivery
general policy and other relevant points that each Customer needs to be aware of prior to placing an order
we understand that we all have a lot to fit in each day and often we don't have the time to read through individual website Terms and Conditions. however, this is really important and we believe in absolute transparency re our T & C's. the policies that are in place are there through necessity and have come about in reaction to various situations that have arisen over many years.
99% of Customers are pleasant, rational and logical people and will have an excellent experience with us. unfortunately, the irrational and argumentative 1% cannot be reasoned with. with the advent of unsocial media this past few years we are noticing a distinct change of attitude of some people. we are emphasising this as we never deviate from our T & C's for any reason. it baffles us why we would be asked to do so?
all we are able to say is our T & C's are binding and we have made everyone aware of this PRIOR to accepting any order. should any person not like or disagree with our T & C's please do NOT place an order with us. what more can we say? only that the following really does need to be read through now........
Please take the time now to read through the following information - this is for your benefit and to ensure that you fully understand the Contract that you will be entering in to with us. we cannot be any more transparent or fairer.

customer own risk policy - there is no deviation from this for any reason
this policy was introduced in the wake of the pandemic and will remain in place for the forseeable
it has NOT been a detrimental customer policy and overall has been introduced mostly due to the Royal Mail
in effect, we do not replace or refund any plant for any reason. if you do not like this policy please do not place an order
for your information all live plants and all fresh food are not covered by distance selling regulations as they are classified as perishables
in summary, delivery problems are rare to the extreme but it cannot be totally ruled out that this is a possibility - hence, 'own risk'
during the 2020 Season - the Royal Mail failed to deliver one parcel and it remains 'missing'. the Royal Mail never scanned the parcel. whether this parcel was stolen at a RM depot will never be known. in effect, thanks to the RM negligence, we did issue a full refund for this order. this is the only situation when we would.

scented leaf pelargonium are not suitable for novice gardeners and we make this very clear on the front page of our website
if you are not experienced with growing plants, simply put, please do not order. unfortunately, this advice is ignored by some novice growers and it is they that are responsible for us introducing ordering on an OWN RISK basis. we cannot be held responsible for plants failing to grow when they are not given the correct care and conditions. this is the second reason why we do not replace or refund any plant received. each and every single plant is thoroughly checked prior to posting
we never receive any reported problem from experienced growers. in a Season we possibly receive only a couple of complaints which tend to be unfounded or quite irrational.

consider the ordering combinations possible when selecting from the 130+ scented pelargonium types that we grow. this is endless and every single order is unique. we always attempt to offer a diverse and varying selection of individual scented pelargonium types. this is one of many reasons why we are Specialist Growers and why we cannot be compared to a garden centre or other plant retailers
our let's be fair policy
we have always operated this policy and it underpins our principals. as independent Specialist Growers our fundamental goal has always been to raise the profile of the scented leaf pelargonium group of plants to as many gardening enthusiasts as is possible. we have never offered a wholesale option and we treat every single person the same

Expectations - we fully understand that we will never please all of the folk all of the time. who does?
we have made our T & C's clear and cannot do any more than this. ultimately, if you don't like our plants, don't revisit our website in the future. this is life. for example, you shop at one supermarket because you don't like another so you stay with the brand you know and like
Royal Mail tracking

https://www.royalmail.com
to check tracking information
we recommend entering a mobile number as well as your email during checkout
once a parcel is scanned by the Royal Mail you will be able to follow the progress of the parcel in real time - the Royal Mail will send text updates to a mobile number
Royal Mail Tracked
small parcels 48 hours tracked service no signature due to the pandemic
using a tracked service has also considerably reduced fraudulent claims of alleged non-delivered orders. a very sad fact to have to mention.
in effect, we and you have the facility to literally see where the parcel is on its journey.
note the Royal Mail does not guarantee delivering within the 48 hours although generally it does. RM deliveries to the South East of England tend to take longer

please leave a clear instruction for the Postie if you need your parcel leaving in a secure place, we cannot do this at our end
neither can we chase up the Royal Mail for you once we have dispatched, that is what the tracking info is for
please appreciate that the Royal Mail and all other Courier Employees are under enormous pressure as parcel volumes continue to substantially increase


pressure emails - no thanks
no matter what we explain and write on our website there are some people who just do not read anything. instead we receive unpleasant pressure emails, content of some we would not like to reprint. we really do not have the time to reiterate what is clearly written on our website. we are a hands on working specialist nursery - we do NOT buy in plants
no we most definitely cannot deliver any earlier than we have stated and no we personally do not work for the Royal Mail and cannot influence their delivery schedules
we do not respond to pre order pressure emails - instead we automatically cancel and refund the order
under no circumstances do we ever enter in to protracted argumentative dialogue
politeness costs nothing - a simple truth that a few would do well to dwell on
neither do we participate in unsocial media, which it seems that some of these unpleasant people do. if any of these comments applies please do not order from us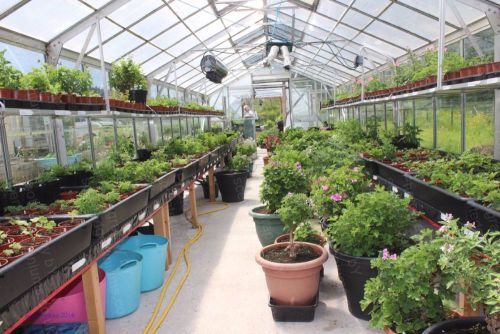 we do have amazing Customers and we thank you for supporting us over the years
a huge thank you to everyone who has personally emailed us throughout 2020. we have been amazed and touched by the kind thoughts that you have expressed, it truly has been wonderful. it is you that enables us to continue to do what we love doing the most, growing scented leaf pelargonium every single day of the year. without you what we do would not be possible
as many of you know, independent plant nurseries have been in a serious decline for the past couple of decades and we really are priviliged to be able to do what we do. there is never a day that passes that we fail to reflect on this. growing scented leaf pelargonium continues to bring us immense joy every single day and we know that our efforts pass on our joy to you. this thought is what keeps us going. we are different, we'll never be rich and we don't seek this. it is expensive running a specialist nursery which is the main reason as to why so many have disappeared. we are doing our best to ensure that our independent specialist nursery is an option for you the discerning and keen grower
All the best, until the next time.....
Annie and Guy
scentedgeraniums.co.uk